Big-Time Entertainment Within Walking Distance
The East End is conveniently located near The Goodyear Theater, a 1,458 seat venue perfect for music concerts and other events. It encompasses the historic Goodyear headquarters and has undergone a multimillion-dollar renovation to accommodate a variety of events and audiences better.
---
For Rental or Box Office Information
Contact Us
Call us now at (330) 659-7118 or visit our Facebook page.
Find your Seat
Download a seating chart to pick your perfect spot in the theater!
To Buy Tickets:
Tickets are available at TicketMaster.com at the Akron Civic Theatre Box Office located at 182 South Main St. Akron, Ohio 44308, or by calling 330-253-2488. The Akron Civic Box Office is open Monday – Friday from 10 AM – 4 PM.
Parking
Parking at the Goodyear Theater is $10 in the marked lots along Goodyear Boulevard and Cook Street (cash only). All shows are for all ages.
Lodging
We are also conveniently located near the Hilton Garden Inn, which is across the street from the theater.
---
Current shows
Randy Bachman and Burton Cummings – Together Again
Celebrating Music from The Guess Who, Bachman Turner Overdrive & Burton Cummings
September 2, 7:30 p.m.
The Goodyear Theater
Get Tickets
The Happy Together Tour – Featuring the Turtles, Gary Puckett & The Union, The Association, The Classic IV, The Vogues an The Cowsills
August 15, 7:30 PM
The Goodyear Theater
Get Tickets
Randy Rainbow
The Pink Glasses Tour
Saturday, October 16, 8 p.m.
Goodyear Theater
Get Tickets
America's favorite musical satirist, Randy Rainbow, is taking his act on the road! On The Pink Glasses Tour, the two-time Emmy-nominated singer, writer, and comedian will take on the hottest topics and skewer politicos of the day as only he can, as he brings his most viral video song parodies to life onstage. Featuring live accompaniment by some of Broadway's finest musicians, the show will also include personal stories, an audience Q&A, and brand new original songs written by Rainbow with Marc Shaiman (Hairspray, Mary Poppins Returns) and Alan Menken (Little Shop of Horrors, Beauty and the Beast).
Blue Oyster Cult
September 24, 2021
8:00 PM
$59, $49, $39
Goodyear Theater
Get Tickets
Since 1972, Blue Oyster Cult has been traveling the world bringing their unique take on rock music with them. The band was founded in the late '60s with members Eric Bloom (vocals, stun guitar), Donald "Buck Dharma" Roeser (lead guitar, vocals), Allen Lanier (keyboards, guitar), and rhythm section brothers Joe Bouchard (bass, vocals) and Albert Bouchard (drums, vocals). With relentless touring, Blue Oyster Cult grew their fanbase, and scored their biggest hits with "(Don't Fear) The Reaper" and "Burnin' For You," both quintessential rock songs that remain popular to this day.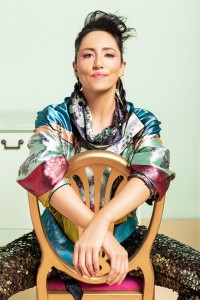 KT Tunstall
August 18, 2021
8:00 PM
$48 & $38
Local Opener: TBA
Get Tickets
KT Tunstall – Since scoring a worldwide smash with her debut album 'Eye To The Telescope' in 2004, which went on to sell over 5 million copies, KT Tunstall has remained at the forefront of UK singer- songwriter talent. Over the next decade, three further critically acclaimed albums followed; 'Drastic Fantastic', 'Tiger Suit' and 'Invisible Empire//Crescent Moon' in 2007, 2010 and 2013 respectively, keeping the platinum sales rolling and cementing the Scottish singer-songwriter's reputation as a major recording talent, as well as a mesmerizing live artist. Tunstall has toured the world many times over. She outsold every other female artist in the UK in 2005, won the 2006 Brit Award for Best British Female Solo Artist, won the Ivor Novello Best Song award for her huge, self-penned hit 'Suddenly I See', and a Q award for Track of the Year. She also landed a Grammy nomination for Best Female Pop Vocal Performance and lent her tunes to a host of movies and TV shows ('Suddenly I See', used in the iconic opening scene of Meryl Streep flick 'The Devil Wears Prada').
B
eatles VS. Stones – A Musical Showdown
OCTOBER 23, 2021
8:00 PM
Get Tickets
On sale: FRIDAY JULY 16, 2021
$30.00 & $25.00
Two of the greatest bands of all time face off in a high-energy, adrenaline-pumping musical showdown. The Fab Four, represented by tribute band Abbey Road will engage in a barrage of hits against premier Rolling Stones tribute band Satisfaction. It's a face-off you won't want to miss! The show has been touring since 2011 and features renowned tributes Satisfaction – The International Rolling Stones Show and Abbey Road. The groups perform alternating sets of hits from the classic eras of both bands complete with authentic costuming and instrumentation before closing with a fantastic never before seen encore.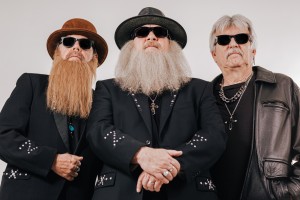 ZZ's Best
SEPTEMBER 11, 2021
8:00 PM
Get Tickets
$25.00
Close your eyes and imagine hearing ZZ Top live on stage. Now open your eyes and revel in the sight of ZZ Top playing right in front of you! That's what ZZ's Best brings to each and every show! This band delivers on its tribute to that little old band from Texas in a big way! Matching guitars, custom drums, the look, the movements and of course 2 -10 foot video screens paying homage ZZ Top and not to mention the fuzzy guitars with the BIG beards.
Co-Founder of The Beach Boys Brian Wilson: Greatest Hits Live With Special Guests Al Jardine and Blondie Chaplin
OCTOBER 20, 2021
7:30 PM
Get Tickets
Wilson began his career as a teenaged founding member of The Beach Boys, who signed with Capitol Records in July 1962 and released their first album, Surfin' Safari, that same year. The band's initial surf-rock focus was soon broadened to include other themes. Wilson's innovative vocal and instrumental arrangements for major hits including "I Get Around," "California Girls," "Wouldn't It Be Nice," "God Only Knows," and the No. 1 smash "Good Vibrations" established The Beach Boys as America's preeminent band of the 1960s